Chewy Chocolate Cookies
                                 "Sweet chocolate cookies, crunchy on the
                                                outside with a soft & chewy interior"
Hey guys, PBJ here with another recipe and today I'm going to share my easy, delicious, chewy chocolate cookies recipe with you all. Let me first start off by saying….. it took me some time to master this recipe and get the cookies to taste the way I want them too. It was worth it though because these chocolate cookies are so freaking good and this is coming from someone who isn't a lover of chocolate.
I don't eat ANYTHING with chocolate in it…. I don't like chocolate ice cream, chocolate candy, chocolate bars, or chocolate cake…. I'm just not a fan of chocolate even though I am chocolate lol! I'm sorry but I had to throw that in there! 
With all that being said, I could go for another batch of these… they were so good even my Anti-Chocolate self want some more. What I love most about these cookies are how chewy and moist they are. Don't you hate those flat, hard, teeth breaking, hockey pucks they call cookies? Believe it or not some people like flat hard cookies, I DON'T!!!! In this recipe, I used a combination of brown sugar and white sugar. The brown sugar is what provides moisture.
Now to be technical, the sugar itself doesn't provide moisture but the Molasses in it helps to give the cookies a soft interior. Don't worry though, the cookies aren't as moist as cake, but they are chewy on the inside with a crunchy exterior, just the way most of us love our cookies.
THE SALT: For you cooking novice out there wondering why I added salt to the dry ingredients, it's simply to enhance the flavor and taste of the cookies. Salt is a flavor enhancer, so it's frequently used in sweet/dessert recipes. Trust me, without the salt these cookies won't taste right.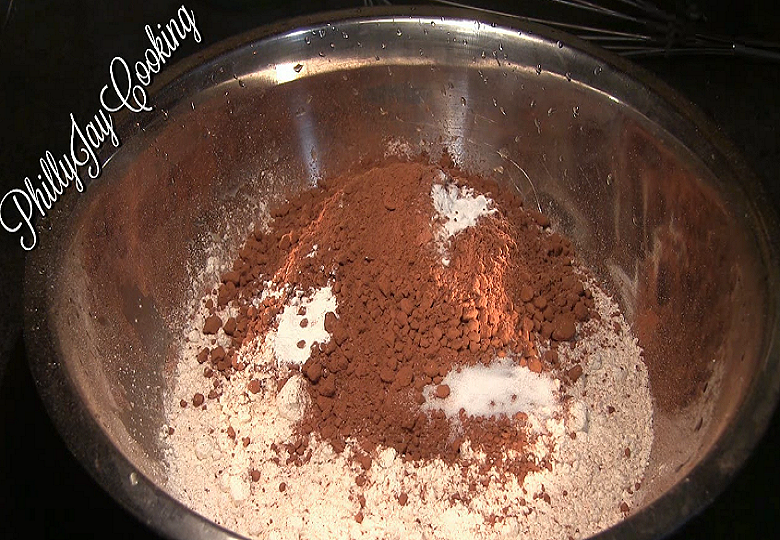 As you can see in the photo below, I combined the vanilla, butter, eggs, and sugar, then blended everything in together. But it's important to note that I used PURE vanilla. You only need a few ingredients to bake cookies, so you want those few ingredients to be rich in flavor and high in quality. So make sure you're using pure vanilla extract and not imitation vanilla.
I mentioned a minute ago that im using brown sugar in this recipe…… the kind I used was light brown sugar. You can use dark brown sugar if you like, it may give the cookies a richer flavor though.
When you combine the butter and sugar make sure you scrape down the sides of the mixing bowl so that everything is well blended and incorporated. Do the same when you blend the dry ingredients and butter mixture together. Now Im using unsalted butter by Land O Lakes which in my opinion is a good rich brand of butter. Make sure you're using a good brand of unsalted butter as well.
If salted butter is all you have on hand, reduce the amount of salt by half because using too much salt will result in salty cookies and that's the last thing you want!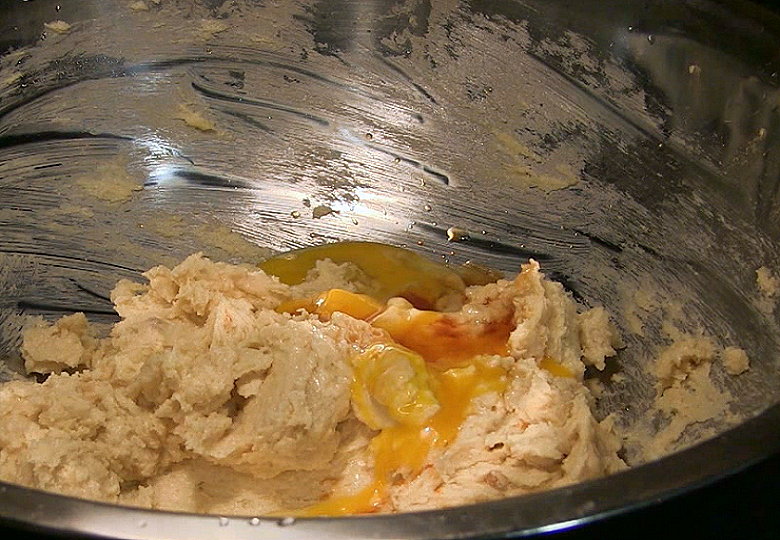 When you place the cookies in the oven make sure you bake them on the top oven rack and not the bottom rack. The bottom of the cookies will burn due to being so close to the fire, even though you're only baking them for 10 minutes.
When you remove the cookies, you'll notice how soft they are. Sometimes the cookie dough doesn't melt into the perfect cookie shape, so with a spoon, press the cookies into the desired shape while they're still soft.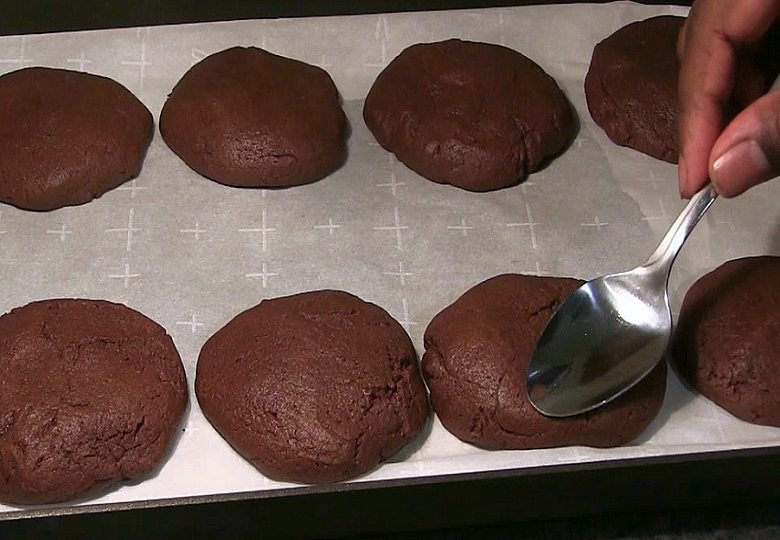 Another thing that makes these cookies so good is the balance in flavor. They aren't too sweet nor are they bitter. I found the perfect cocoa to sugar ratio which is imperative. I think one of the reasons us Anti-Chocolate folks don't care for chocolate is because sometimes it can be too strong and taste bitter. Don't worry, thesecookies are far from bitter! They have the perfect amount of sweetness and the chocolate flavor isn't overwhelming.
Chocolate cookies can't get too much better than this folks and they go perfectly with a big glass of cold milk, but I don't have to tell you that. The moistness of the cookies makes the Milk & Cookies combo even better. These are the perfect cookies to give your children for their school lunch snack, and they're a great late night snack. I hope you guys enjoy them…. they are AMAZING! Check the recipe out below….. LATER!
Chewy Chocolate Cookies
2-1/4 Cups All-Purpose Flour

3/4 Cup Hershey's Unsweetened Cocoa Powder

1 Cup Unsalted Butter

1 Large Egg

1/2 Tsp Baking Powder

1/4 Tsp Baking Soda

1 Tsp Vanilla

1/2 Cup Brown Sugar

1/2 Cup White Sugar

1/2 Tsp Salt
Combine all the dry ingredients. Get a mixing bowl and add the flour, cocoa powder, baking powder, baking soda, and salt, then stir in well. Make sure all the dry ingredients are well blended.

What you're going to do next is add the butter, brown sugar, and white sugar to another mixing bowl. With a hand mixer, blend the sugar and butter together on low speed until well blended.

Blend the egg and vanilla in until well blended.

Add the dry ingredients to the butter mixture and blend until crumbs form.  Make sure you scrape down the sides of the mixing bowl while blending everything in to make sure everything is well incorporated. With your hands, bring the crumbs together to form a big ball of chocolate cookie dough.

Preheat your oven to 375 degree

Get a baking sheet and line it with parchment paper, then scoop pieces of cookie dough onto the baking sheet. Flatten the cookie dough with a spoon and make sure they are at least 1/4 inch apart.

Place the cookies into the oven on the high rack and bake for 10 minutes.

Remove the cookies from the oven. While soft, press the cookies into the shape of a cookie with a spoon if they didn't melt into the shape you desire.

Sit the cookies on the counter in room temperature for about 4 hours so they harden, then bake the second batch.